Now that the insulated concrete form (ICF) walls are nearly up, it's harder to see what's going on at the Delta Middle School addition from the outside. If these ICF walls could talk, they might give you an update like this:
ICF  Walls: the blocks have been stacked and poured up to an elevation of 127' 10".  The next pour will have the walls up to an elevation of 131' 6″ and ready for steel beams and roofing.
Steel: Roof angle and steel decking have been set over the band room, cafeteria, and reception areas.
Framing: Steel stud framing is up throughout the first floor, demarcating the reception, offices, kitchen, and restrooms, and our welder has been busy welding the steel studs together for optimum stability.
Mechanical, Electrical, and Plumbing: The layout for the ductwork is going in on the first floor. The first-floor electrical data is getting roughed in as well, as is the plumbing for the kitchen and restrooms.
Finishes: Doors and windows have been ordered, and the colors/finishes for the masonry veneer have been selected.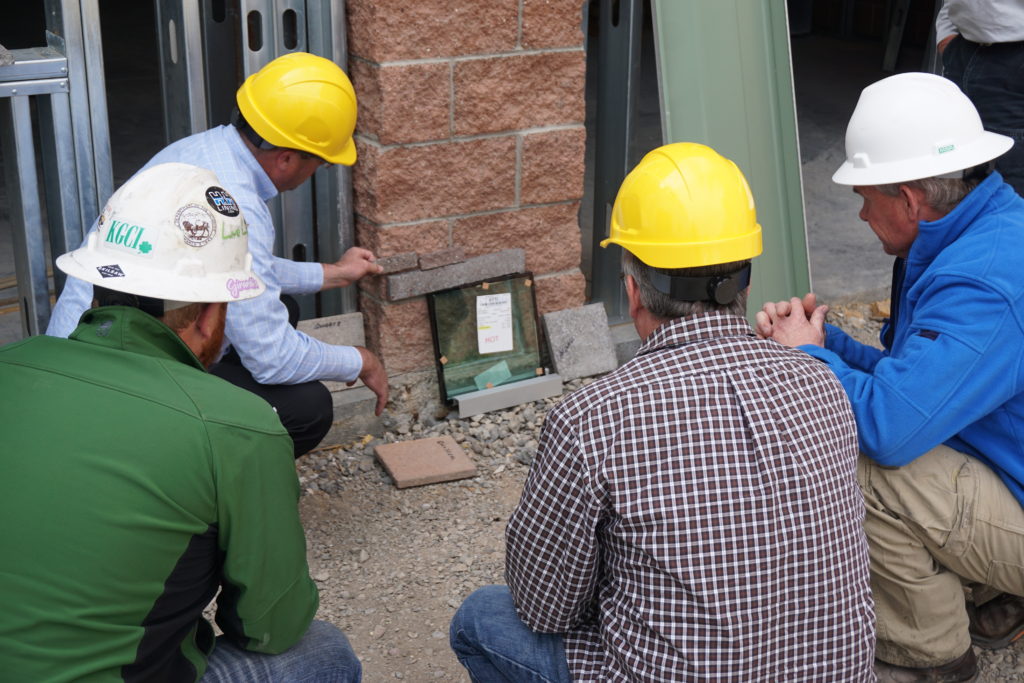 There's no shortage of action at the Delta Middle School addition. More to come!