Extra! Extra! Read all about it! Here's the latest construction updates (and time lapse video!) on the Delta Middle School addition.
Concrete: The concrete walls are completely poured. A group of Delta Middle School students got to pitch in and help pour concrete around the DOAS (dedicated outdoor air system) units. They did a great job and even signed their work.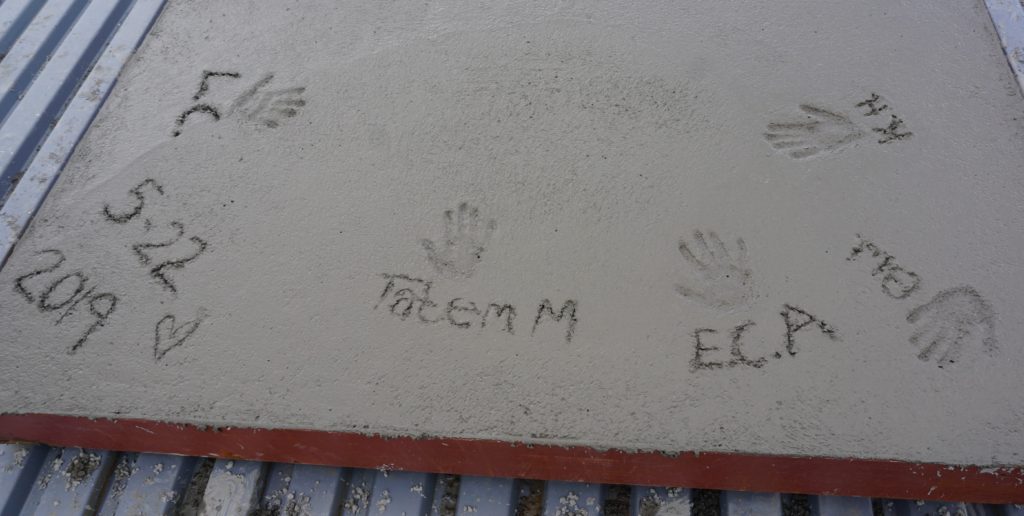 Up next: Pour the delivery yard and the parking lot.
Framing: KGCI has finished framing the first floor and the drywall is starting to go up. Now KGCI is working on framing out the second floor classrooms.
Roofing: The steel decking is set for the second floor roof, and now the TPO roofing is being installed. Notice that the new roof is white; the TPO roofing is reflective and highly energy efficient.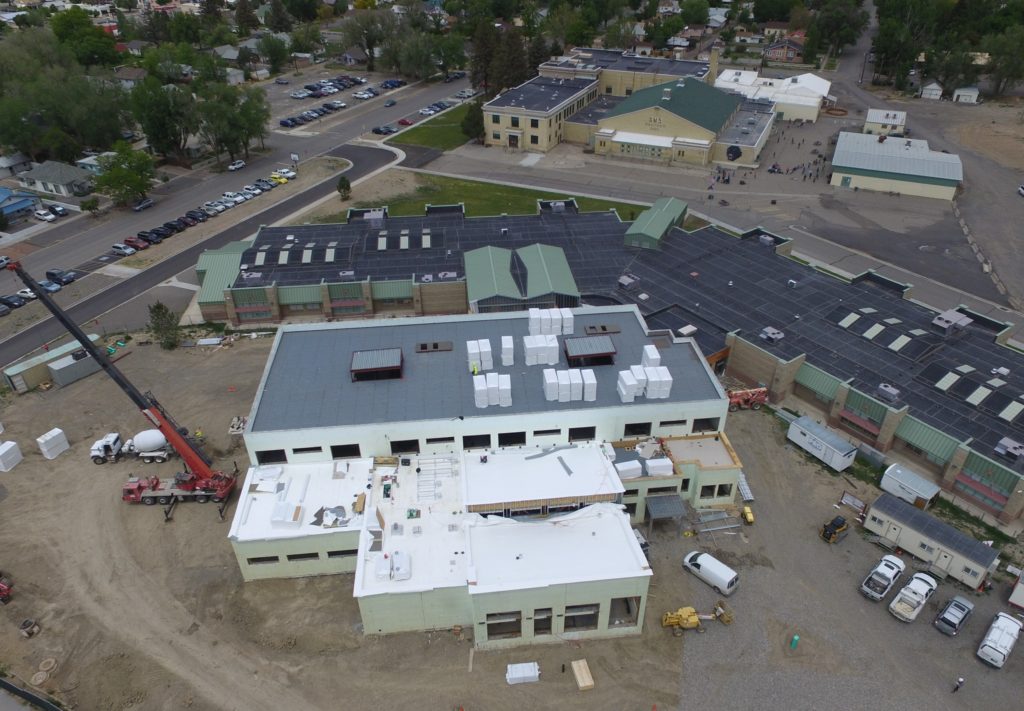 MEP: The mechanical, electrical, and plumbing systems are getting laid out on both floors. Plumbing and electrical inspections are coming soon.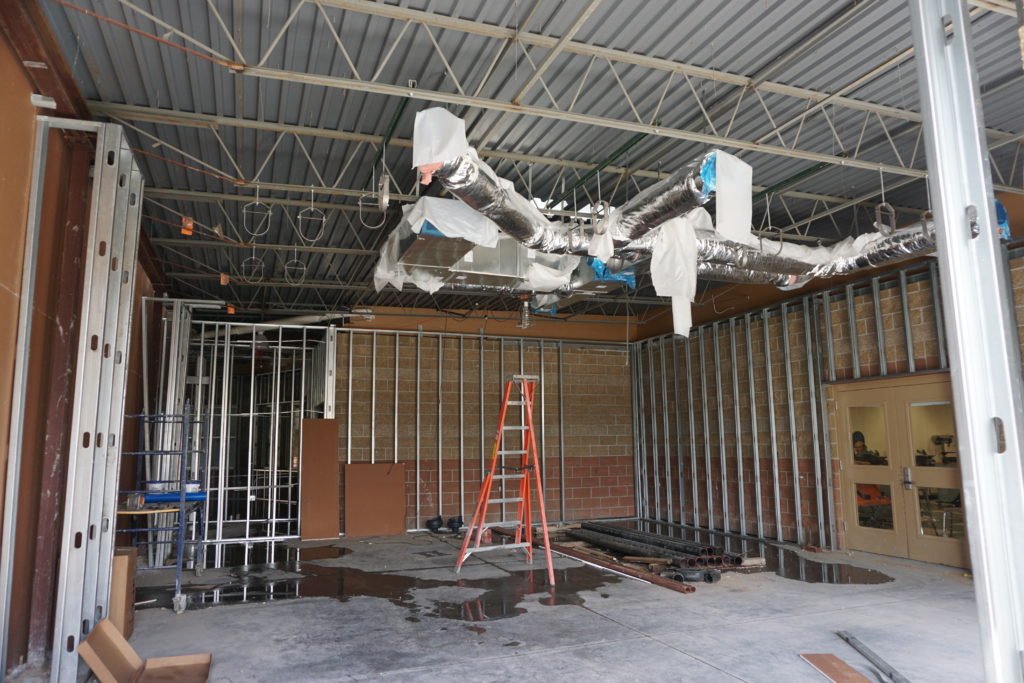 A lot is happening within these walls! Watch how quickly the building has changed since February in this time lapse video (3:42).