Delta Middle School teachers and students were pleased to start the new year with six new classrooms. The new addition is now open for education!
Carpet installation is complete throughout the building, and marker boards and TVs are up in every classroom. Final touches are being applied to the band and choir rooms, which should be ready for move-in within a week.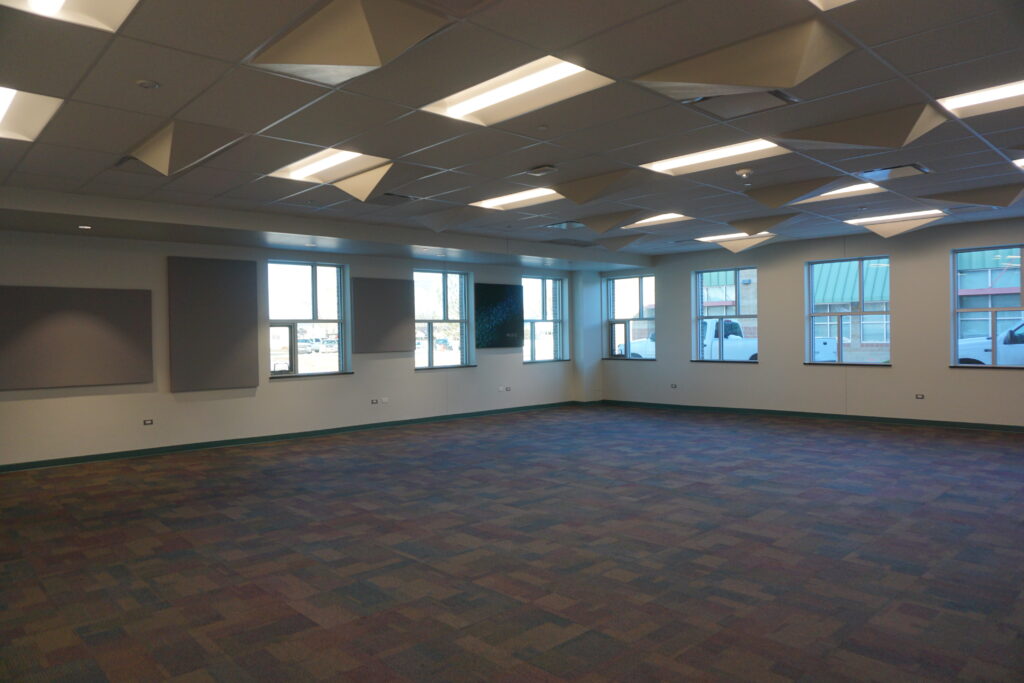 VCT flooring has been installed in the Cafeteria, Nurse's office, Shop/Maker's space, and around the drinking fountains.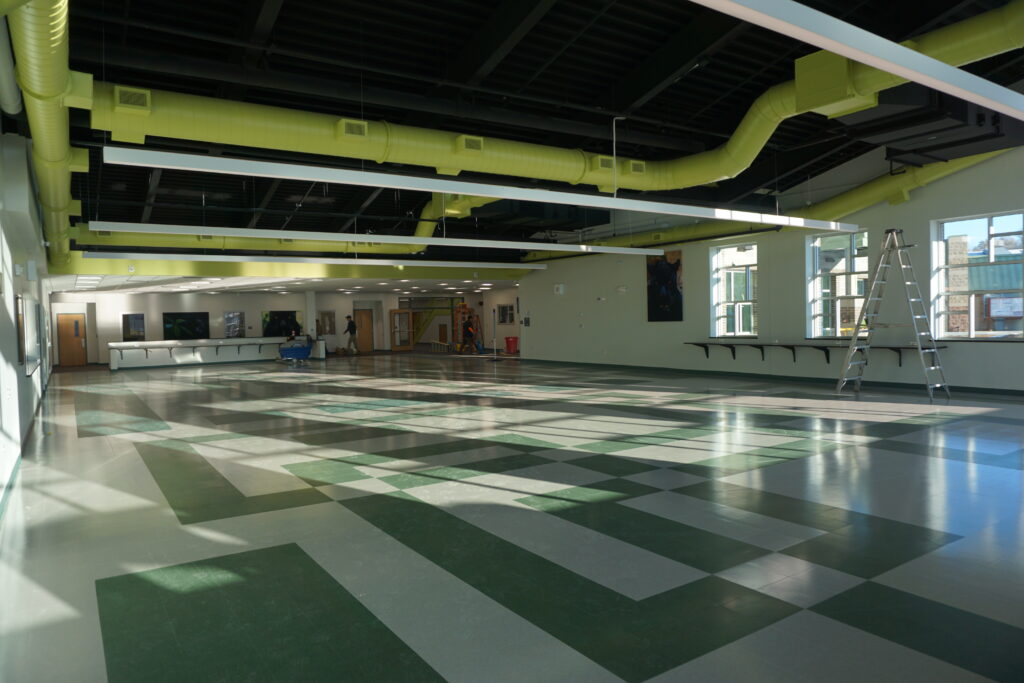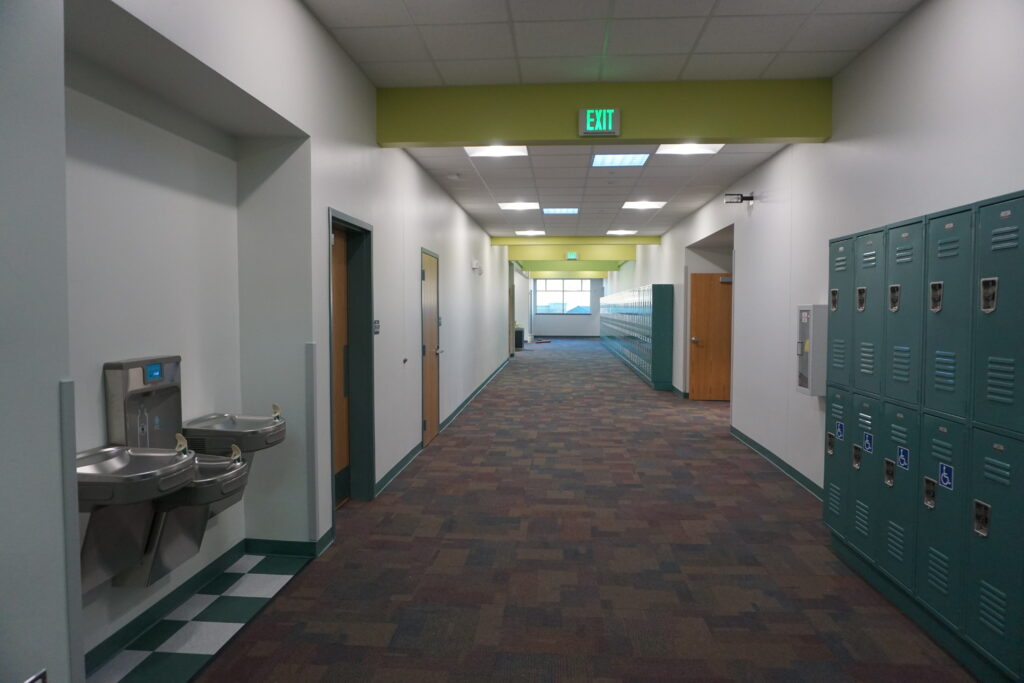 Rubber treads keep kids from slipping and tripping up the stairs.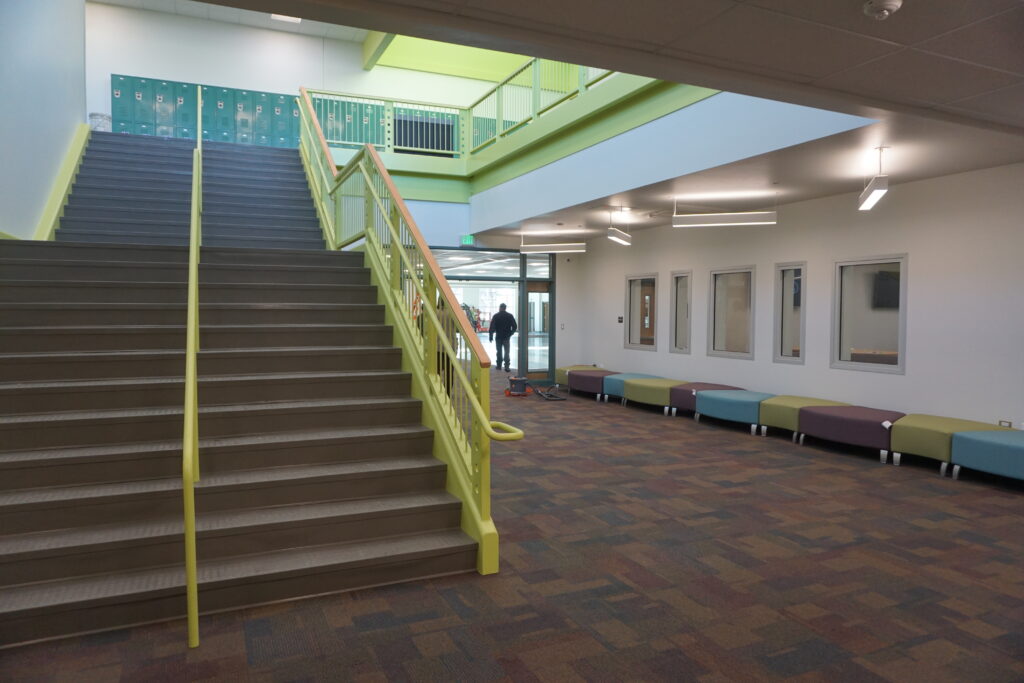 KGCI will continue to install acoustic wall panels, which absorb noise. We're particularly excited about the panther panels!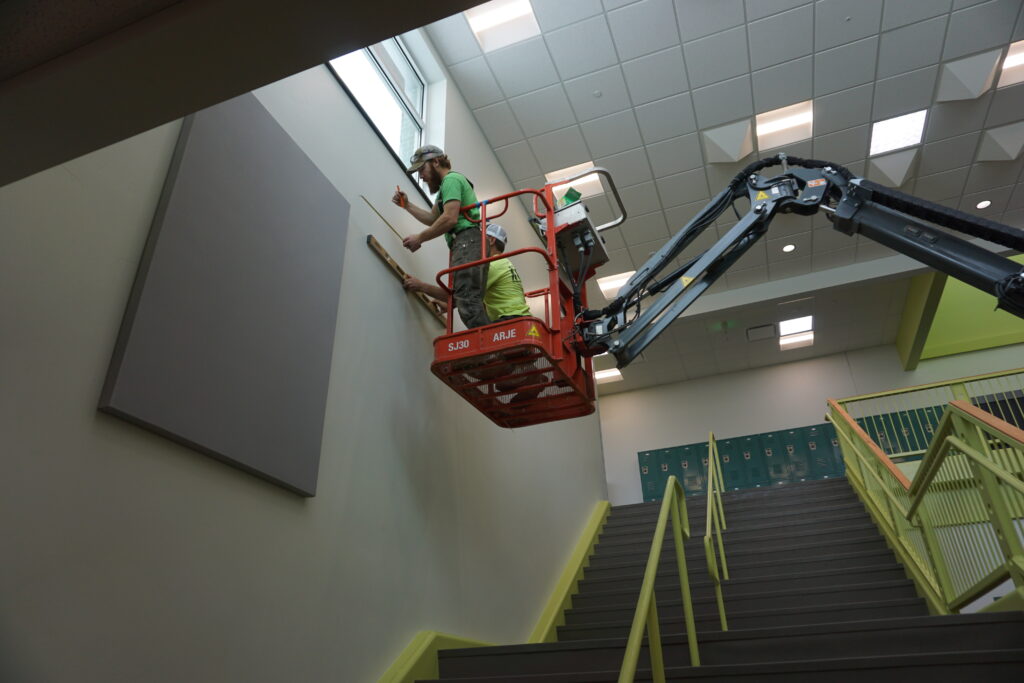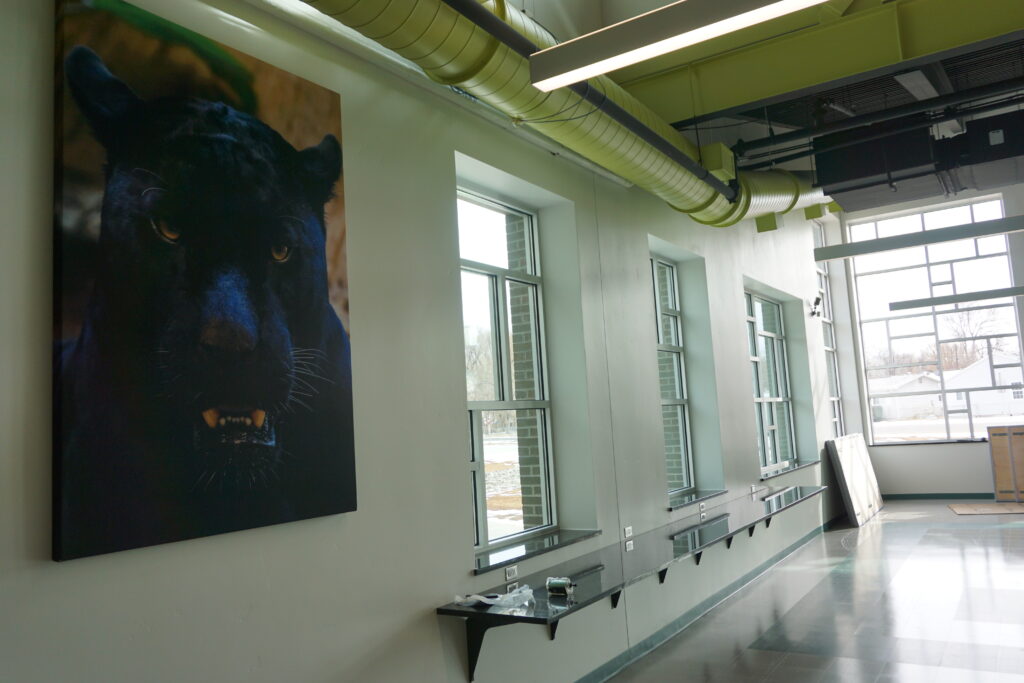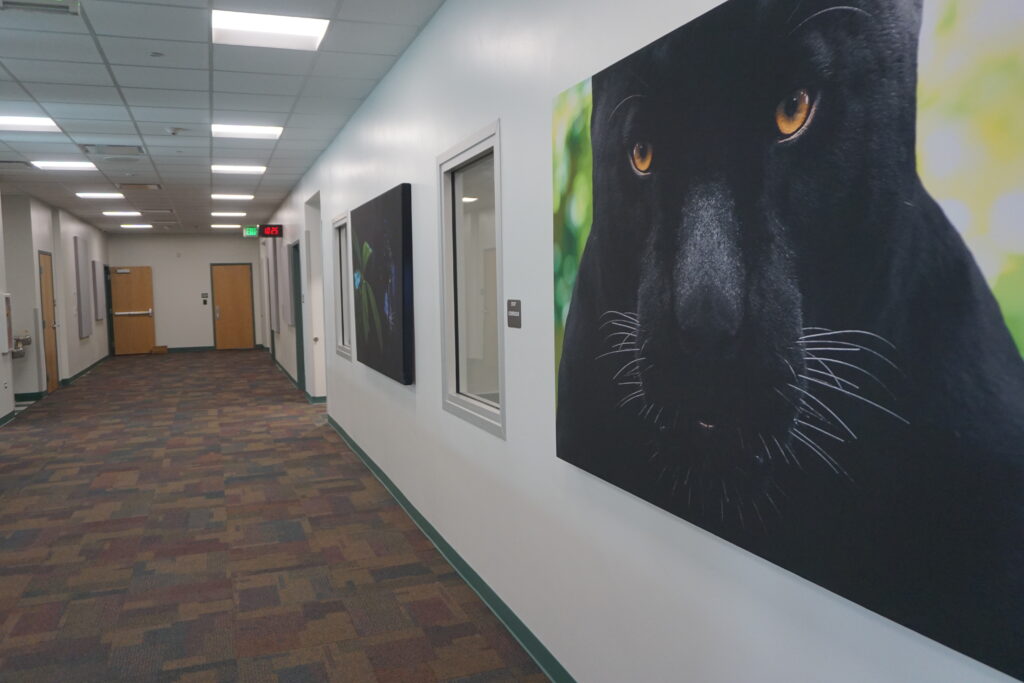 Finally, the kitchen is ready for action. The cafeteria will be ready for students to enjoy these culinary delights next week.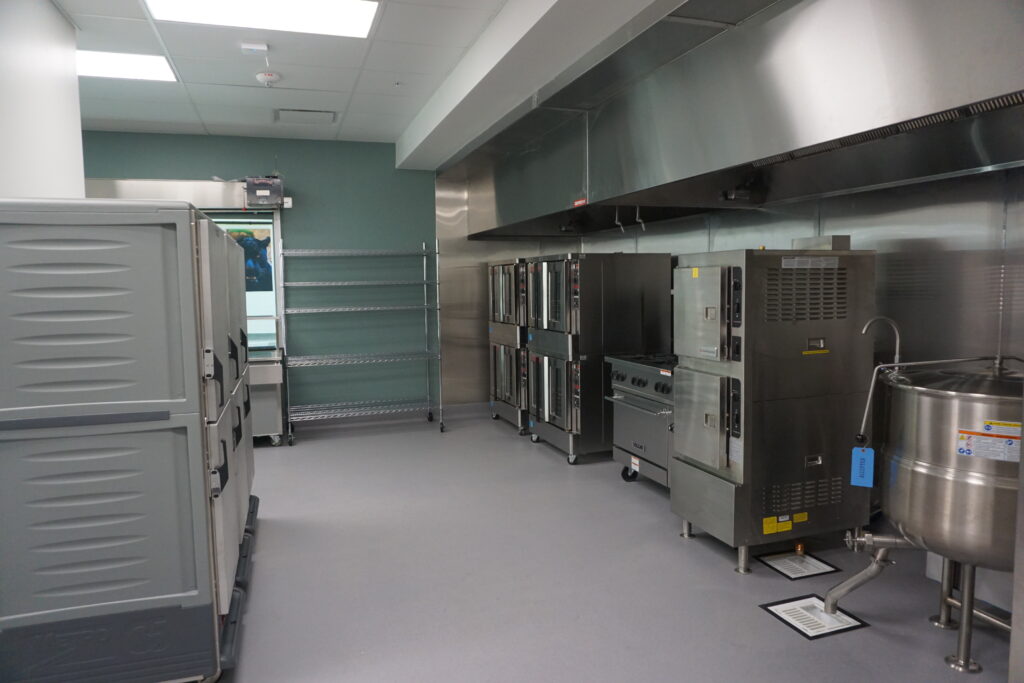 Up next: installation of perimeter fencing and gates and O&M training.