Elk Creek Fish Bypass Channel
Location: Newcastle, CO
Owner/Designer: Trout Unlimited
Cost: $131,813,95
Completion: April 2018
This project consisted of:
Unwatering and dewatering
Concrete diversion dam modifications, including structural concrete cutting and poured-in-place concrete installation
Bank stabilization
Streambed alterations
Placement of 12-oz. geotextile
Placement of riprap and boulders
Revegetation of streambanks
Construction of the fish bypass channel included excavation and harvesting of 480 CY of streambed material and placement of 764 tons of 2′-6′-diameter boulders.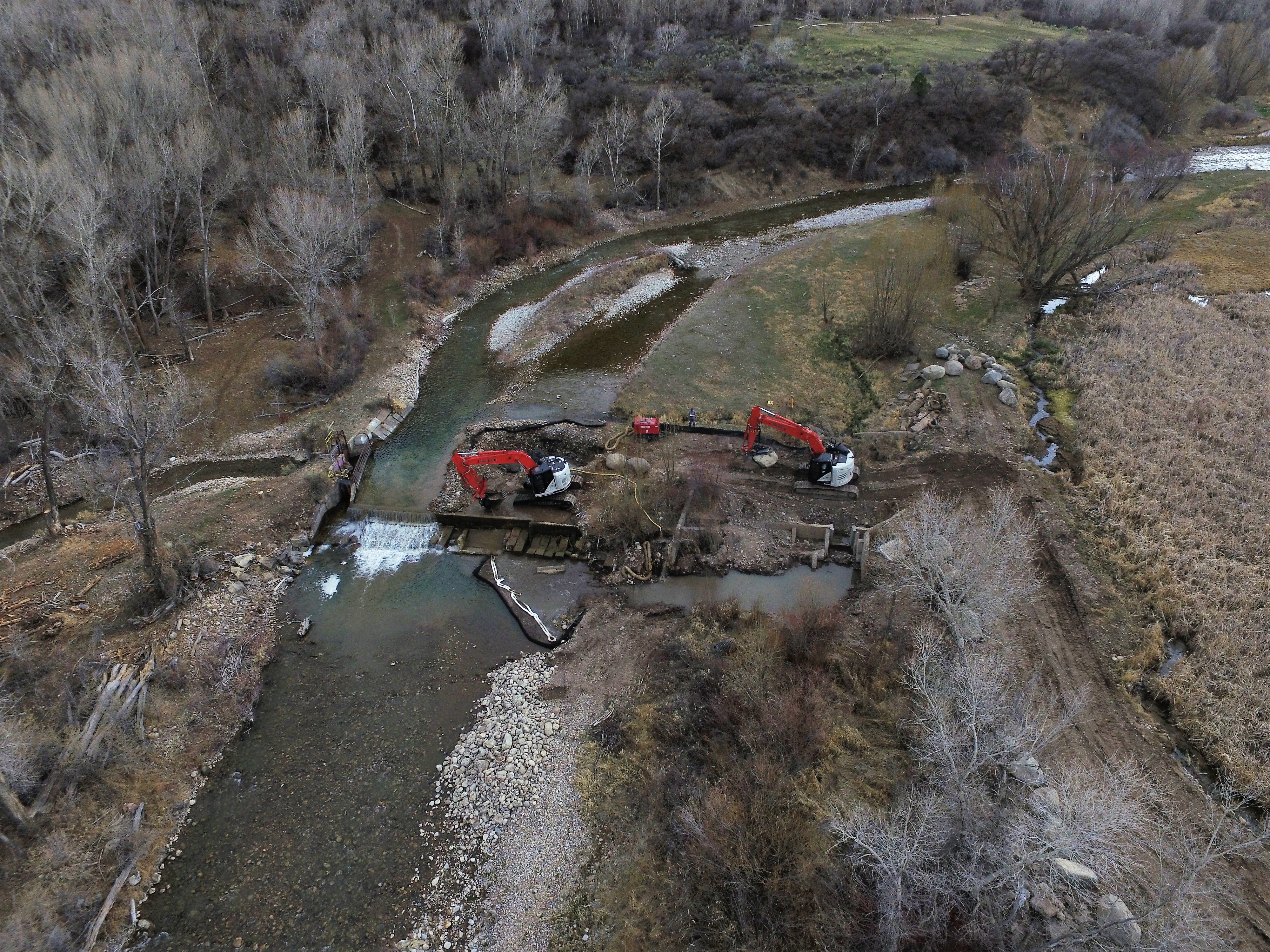 The picture above shows KGCI creating a small cofferdam.
Address
Mailing
PO Box 682, Cedaredge, CO 81413
HQ
10094 HWY 65, Austin, CO 81410
Telephone: (970) 835-7910
Fax: (970) 835-7911