Gore Canyon Whitewater Feature at Pumphouse
Location: Kremmling, CO
Owner/Designer: Grand County/River Restoration
Cost: $866,224.00
Completion: March 2015
This project permanently protects the water flow levels for over 75,000 boaters and recreational enthusiasts who access the Upper Colorado River Region yearly.
The whitewater feature and fish passage project consisted of:
2,200 CY of riverbed excavation
Installation of 3,000 tons of granite boulders
Placement  of 3 9×4-foot pre-cast sloped wave blocks
KGCI also installed a new viewing area with a granite staircase offering access to the river below.  Read the Denver Post article featuring KGCI's work on the Gore Canyon Whitewater Park.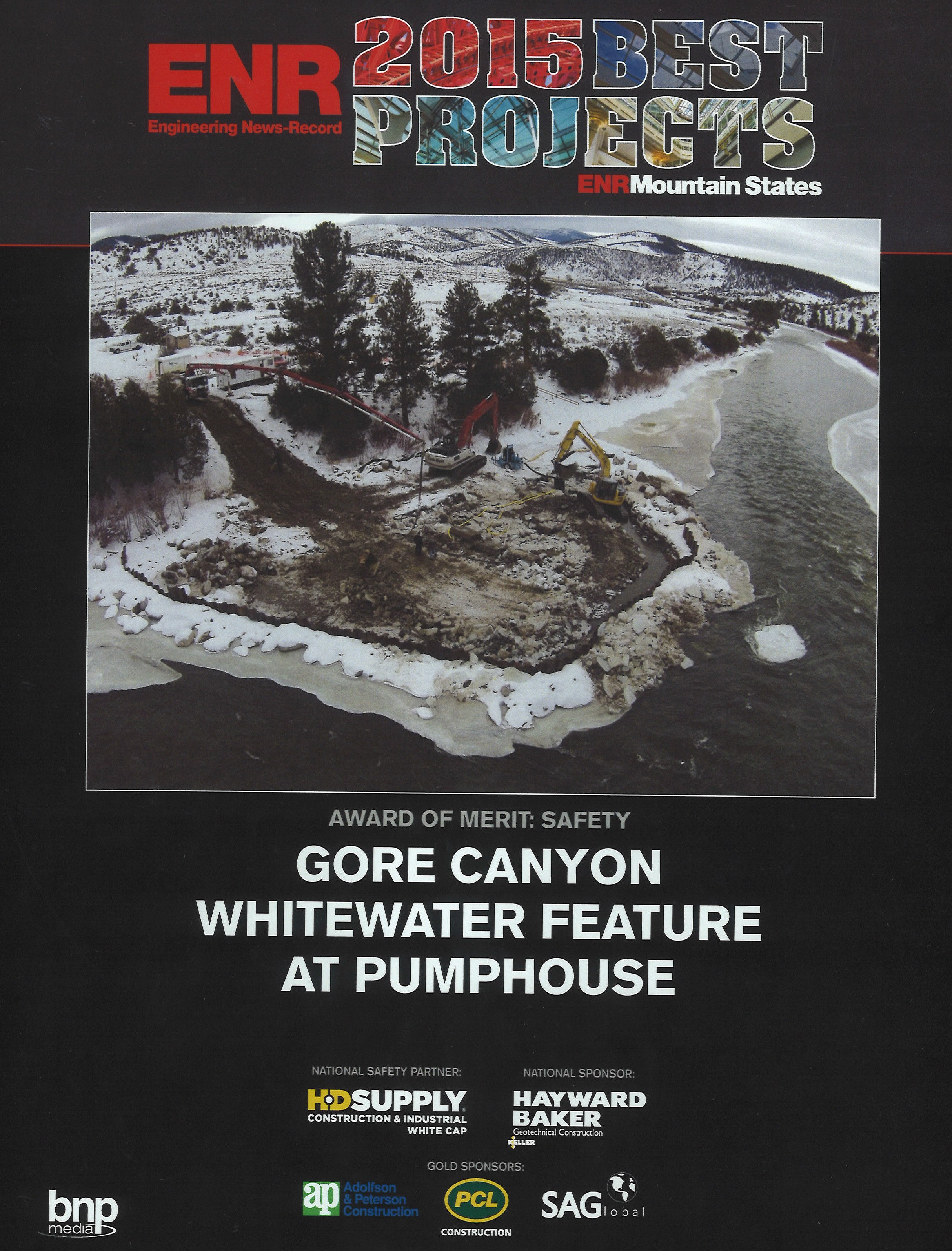 Address
Mailing 
PO Box 682, Cedaredge, CO 81413
HQ 
10094 HWY 65, Austin, CO 81410
Telephone: (970) 835-7910
Fax: (970) 835-7911